Craft your own Oreo cookie monsters this fall and get into the Halloween spirit in the most delicious way!
There are only two kinds of people in the world, – one who hate Oreos and others who LOVE everything Oreo, there is no in-between. Assuming you are on the latter side, we have some news for you.
The cookie company is now offering Halloween enthusiasts monster DIY kits this fall and you can grab yourself a pack or ten and have a spooky good time!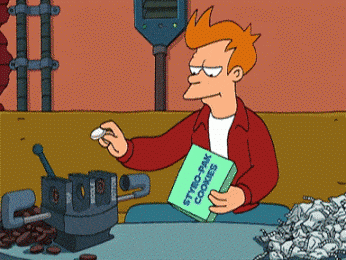 Priced at $19.99, one pack of Oreo cookie monsters include cookies, icing, and candy. The contents are pre-baked and require no baking effort from your side.
An easy how-to guide is provided inside the package with step-by-step instructions so even kids can carve their own cookies and have fun.
'The Oreo Monster Decorating Kit comes complete with pre-baked Oreo Cookie pieces, pre-made icing, Mini Oreo cookies, and an assortment of colorful candies for decorating,' reads the description of the product which weighs about 1.6 pounds. Sounds like something you and your kids will enjoy making? Get your pack from Amazon.
Halloween cookies are the latest trend this year and they are going head-on with Christmas' famous gingerbread houses. Target is selling mini cookie Halloween houses and they are as low as $2!
The houses are made of wheat and contain milk, eggs, and soy. Part of Target's Hyde & EEK! Boutique™ collection of the year, you can choose from 3 different cookie variants or get them all, we don't judge! Check them out below:
1. Chocolate Halloween Graveyard Cookie 26.1oz – Hyde & EEK! Boutique™
2. Chocolate Halloween House Mini House Cookie Moonlit Cottage – 6.7oz – Hyde & EEK! Boutique™
3. Chocolate Halloween – Hyde Manor House Cookie – 32.5oz – Hyde & EEK! Boutique™
If you are looking for more variety and bigger houses, there are some crazy cool ready to eat Halloween houses available on Amazon as well. Take a look below!
1. Pre-baked Halloween cookie house
This pre-baked cookie house by Wilton comes with everything you need to make your own creepy cookie house for Halloween. About 4.9 x 7 x 9 inches in size, the pack weighs 2.75 pounds.
Reportedly, the kit includes 'a little packet of candy corn, some little ball candies, a little packet of jelly beans (in Halloween colors), about ten pieces of gingerbread in the shape of a house and black and orange icing mix (also requires warm water to make the icing)'. Go buy it here for $29.28.
2. Ready to decorate Halloween cookie house
Priced at $21, this house ensures hours of family fun time. 7.76 in. wide x 6 in. deep x 7.37  in size, the pre-built cookie house contains milk, soy, and wheat and the pack includes '1 pre-baked, pre-assembled chocolate cookie house, 2 types of candies, yellow fondant, purple and gray ready-to-use icing, 2 disposable decorating bags, 2 tips and instruction sheet,' according to the product description on Amazon.
'Grab your little mummies and monsters to help decorate this chocolate cookie house for a spooky sweet Halloween centerpiece. This kit contains everything you need to create the perfect haunted home including yellow fondant, black bat and purple ball candies, a tube of black icing, gray and purple icing pouches, 2 disposable decorating bags and 2 tips."
"Use the fondant and gray icings to create windows, doors and a witch's broom, the purple for the roof and the black to draw spiders and webs on the sides. Finish with the bat candies and add the purple balls as accents on the sides of the house or to create a creepy walkway, then sprinkle black sanding sugar (not included) around the house for an even more mysterious look,' it adds.